Sometimes I wish I had never moved back to the States -- these awesome
Lego ice cubes
are only available in Europe.
Who says the mixtape is dead? From an exhibit at the International Museum of Surgical Science in Chicago, skulls and skeletons made of melted cassettes -- mostly Motley Crue and Judas Priest, from the look of it.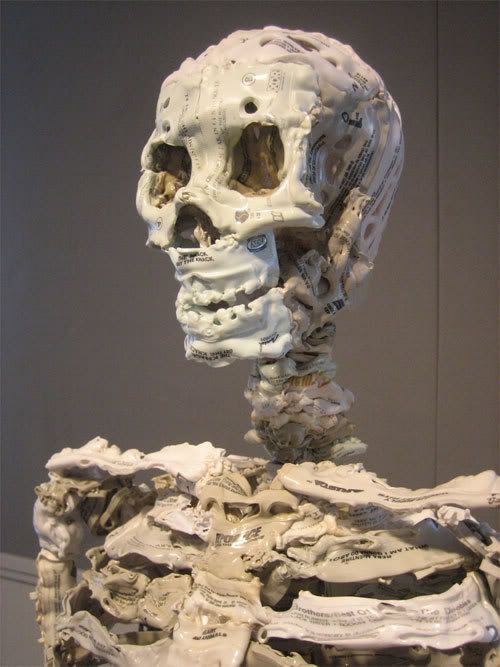 Parenting 101: Your kid should probably not be playing Grand Theft Auto at age 4, although this
GTA birthday cake
is undeniably awesome.
Parenting 102: Your kid should probably not be learning about responsible firearm usage with a
toy gun
that requires the user to insert the barrel into his/her mouth.